Check it Out
Holiday Specials
Friendsgiving
Christmas
Grab yours now!
Holiday Specials
Christmas
Friendsgiving
Grab yours now!
"Friendship Matters" is an award-winning poignant, light-hearted yet dramatic romantic comedy about three women whose bond is tight and characteristics are so relatable, you'll view them as your friends. Despite their ups and downs, these women find a way to love, laugh and uplift one another, thus showing us why Friendship Matters.
We begin with Saisha (Say-sha), the sassy and single real estate agent who seeks to find a suitable replacement for her first love, Lamont, while entertaining some not-so-single men. As she secretly longs for Lamont's return, she finds herself intrigued by Cameron who just might be the one.
Then there is Euniqé, a widowed psychotherapist who is raising her son.  She's viewed by most as both conservative, wise and quite content with her life is.  Euniqé has no interest in finding love after having lost her husband, Anthony. That is until Earl, a chivalrous gentleman who makes his interest known.  Will she open herself up to try love again.
Rounding out the trio is Kandace, a housewife and mother of two, who has given up her dreams in support of her often-unfaithful husband, Travis.  Her decision to remain dutiful soon backfires forcing her into a position where she will have to make a life-changing decision.
The story is authentic, relationships endearing, and twists are hilariously shocking.  So much so, that by the end of the story you'll be rooting for each one of them and wanting more.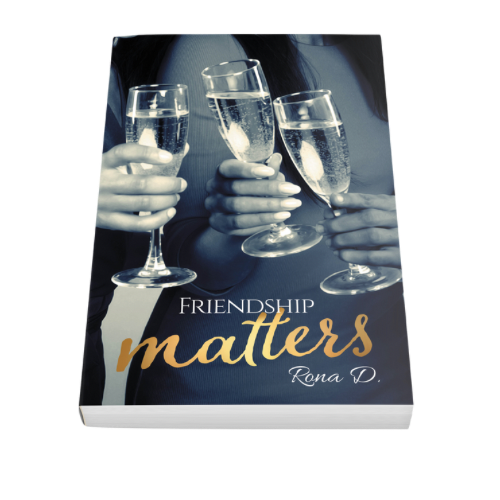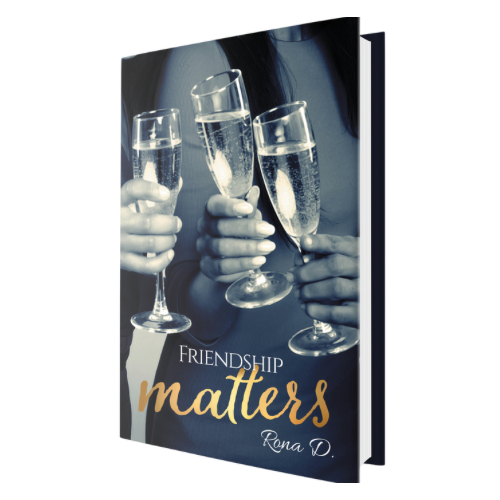 "Friendship Matters" is the perfect gift for this feel good season.  Treat yourself, friends or family to this special package.
For a limited time, we are offering holiday packages for Friendsgiving and Christmas at a special price.
Your package will include an autographed copy, holiday wrapping and holiday book swag with a special treat.
Click the preferred image above to select and add to your cart.
Don't delay…this special will only be available through December 15th.
Also available on Amazon
and in eBook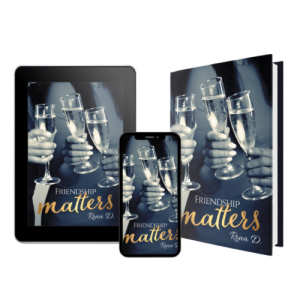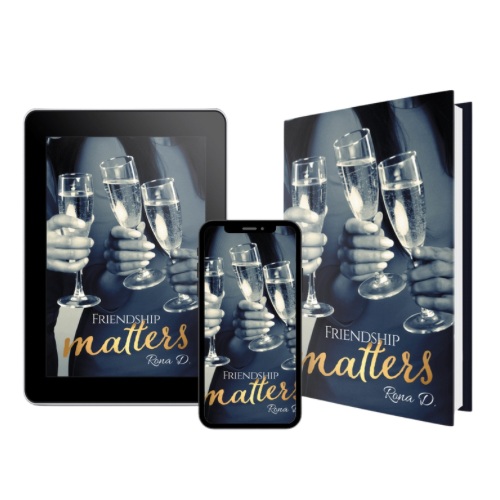 Friendship Matters Available
in Humble ,Texas
Local to Humble, Texas and want to purchase an autographed copy of Friendship Matters?
Make sure you stop by, say hello to Sherrele, and grab your copy!!
The Book Readers Venue
810 First Street, East
Humble, TX 77338
Learn more about the characters
Saisha starts out the story and wastes no time in letting you know who she is and how she moves.  She's the sassy one, the best cook, she's the friend who says the things others don't feel comfortable saying, but think it.  Saisha's a go getter, so much so, that she's often entertains not-so-single men in the pursuit to replace her first love, Lamont, who has relocated for a better job opportunity.
At the start, Saisha has encountered the perfect gentleman that she thinks will turn her world around.  As she works through the ebbs and flows of relationships in search of love, Saisha will show you why that sassy spicy friend is a must to have in your circle.
Interested in hearing a snippet from Saisha's journey, catch it on TikTok:
Euniqé is the second character readers are introduced to and the foundation of the friendship.  She's smart, loves to read, conservative but can not cook to save her life.  Becoming a single mother after losing her husband, Anthony, to a tragic death, her focus has been solely on her son Tyree and her job.  She spends her days reading, raising her son and making sure Saisha shares those good home cooked meals every chance she gets.  
Euniqé has no interest for love, but her friends are determined to help her become more open to the possibility of at least dating again  As Euniqé works through becoming more open, she continues to provide balance between what's right, wrong or simply a mess.
Interested in hearing a snippet from Euniqé's journey, catch it on TikTok:
Kandace is the third character and final main character we are introduced to, often considered the dutiful one.  She's talented, can cook a decent meal, a mother of two (Todd & Daphney), wife of Travis, can cook a decent meal and loves to shop.  Kandace doesn't often speak about Travis's infidelity's in and outside of her marriage, but that's simply because she takes ownership for staying with him.  She gave up her dreams and desires to support him and is committed to that.  
It's obvious that she's not happy, but what can she do, she made a commitment and  is devoted to her vows.  That is until her world is turned upside down and she soon finds herself at a crossroad where she'll have to make a choice, thinking about herself first.
Interested in hearing a snippet from Kandace's journey, catch it on TikTok:
Subscribe to our mailing list!